Registration is open for EQIP 2022-2023 training
The RCPCH Epilepsy Quality Improvement programme (EQIP) is back and seeking applications from paediatric epilepsy teams in England and Wales to participate in a new training wave of EQIP which will run from 17 September 2022 - 31 May 2023.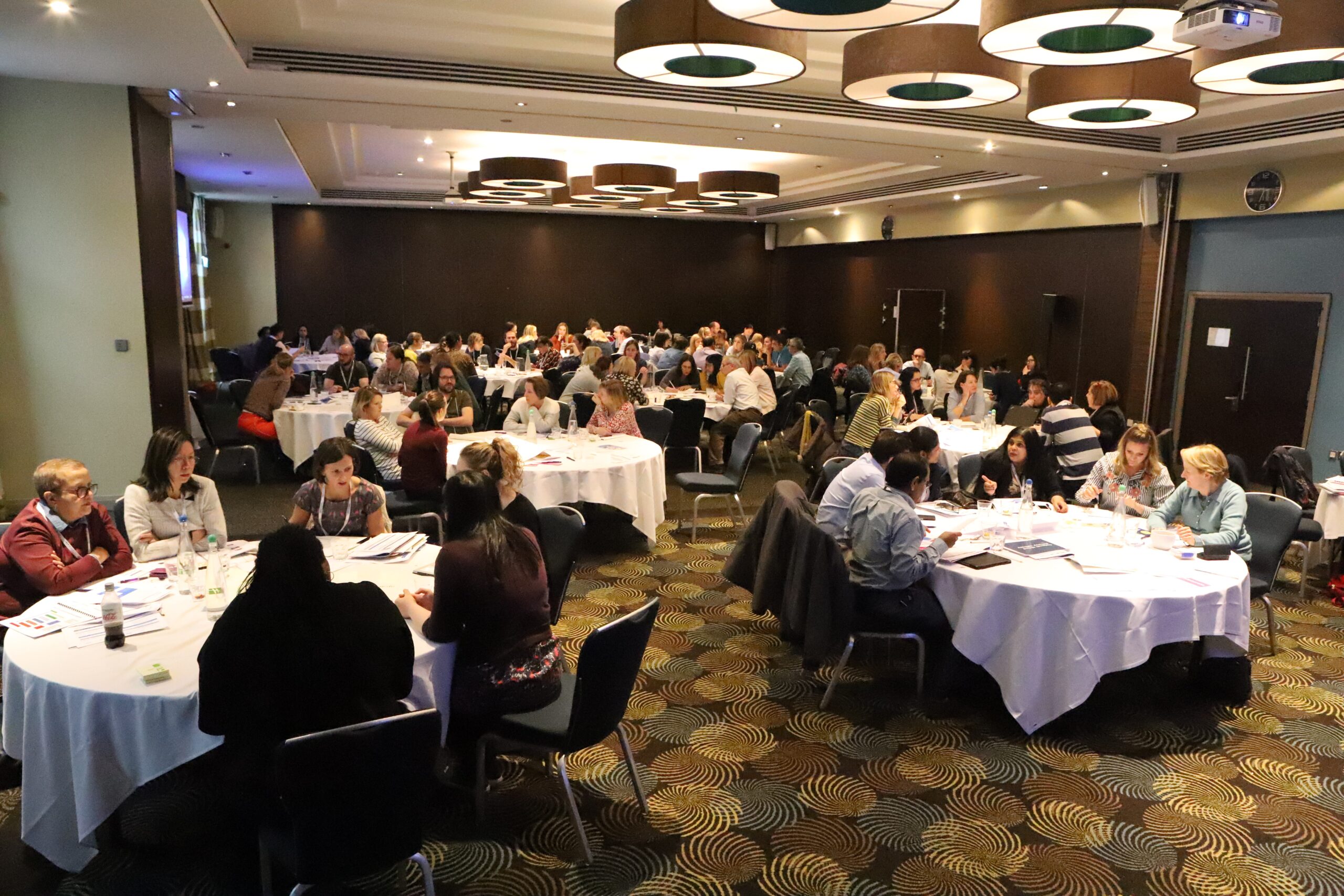 Do you want to improve the quality of care in your service but struggle to know where to even start?
The RCPCH Epilepsy Quality Improvement programme (EQIP) is back and seeking applications from paediatric epilepsy teams in England and Wales to participate in a new wave of EQIP. The training will commence with a one day in person training event, followed by lunchtime training sessions within a virtual format; delivered over an eight-month period. Following the success of our 2021-2022 training wave, the new 2022-2023 programme will once again provide paediatric epilepsy teams with practical training and support to help uncover the gaps in service provision and develop interventions that meet their specific needs.
Dates for your diary
Application Drop-in sessions: 19/07/2022, 13:30 pm – 14:30 pm, and 12/08/22, 13:30 pm – 14:30 pm
Application deadline: Monday 22 August 2022.
Training event kicks off: Saturday 17 September 2022 from 11:30 pm– 16:30pm (east midlands location)
How does it work
New RCPCH EQIP training waves will run from 17 September 2022 – 31 May 2023. Teams will be provided with QI training that is delivered by an expert QI trainer/facilitator. Pre-training course material and resources will be provided via our EQIP website prior to the start of the one day training event.
One day face to face training and coaching
Training will be kicked off with a face-to face event:
When: Saturday 17 September 2022
Time: 11:30 pm– 16:30pm
Venue: East midlands
Cost: Free
Travel and accommodation
The programme will be unable to cover any travel or accommodation costs, we will however provide lunch and refreshments and offer free parking at the venue.
One the day activities
On the day, teams will get the opportunity to meet our project team and network with other paediatric epilepsy teams from different regions. The programme offers interactive QI training sessions, including fun action learning sets – breaking those silo barriers.  Paediatric service teams will be encouraged to work together to identify gaps and find sustainable improvements that will be tried and tested over the eight-month programme.
Teams will begin planning and using QI tools to help support and refine their local improvement projects. By the end of the training day, each team will be left energised and with a plan of action to move forward with your projects.
Monthly training schedule
The programme offers a schedule of monthly 1.5hr lunch time training webinars, and access to the EQIP website which hosts a wealth of digital and recorded resources to help you on your journey.
Monthly support and coaching
Teams will be provided with one-hour monthly progress support alongside team 1:1 coaching support with the QI facilitators.
EQIP champions
Each team have the opportunity to nominate an EQIP champion. This person motivates the team between learning sessions, reports on progress to the trainers, represents their team at monthly support calls, updates the facilitator on their team's progress and shares additional advice or encouragement with their team.  Due to the number of teams within the ICS structures, more than one EQIP champion will need to be nominated  to provide team progress updates.
Programme benefits
The RCPCH EQIP has already supported over 25 paediatric epilepsy service teams to identify sustainable improvements within their service clinics for children and young people with epilepsy. The RCPCH EQIP will provide QI training free of charge, practical, hands-on training and comprehensive support helping you to:
Achieve new skills and knowledge on QI methodology and how to make incremental changes,
Gain a greater understanding of how to become a high-performing, cohesive team,
Develop lasting sustainable practices that will help to maintain improvements within your paediatric epilepsy service,
Learn new approaches and how to engage effectively with patients and families,
Network and share learning with other teams in England and Wales in a safe learning space,
Showcase your achievements via the EQIP end of programme shared learning event, RCPCH events and other channels.
Access a number of recorded presentations of the projects completed by the previous wave of EQIP teams which includes topics on:
Improve planning and development of transition to adult services,
Mental health wellbeing signposting and patient information packs for patients/their families,
SUDEP risk,
Developing an integrated care pathway and increasing specialist input,
Reduce wait times for first seizure patients.
Integrated Care Systems (ICS) applicants, can access shared learning from QI projects completed by the the West Yorkshire & Harrogate Health and Care Partnership ICS QI journey on working collaboratively to achieve improvements within the first year of care for first seizure patients.
What are we asking of you?
Team commitment is required over the course of the programme. We encourage a multi-disciplinary whole-team approach to service improvement and recommend teams include multi-discipline team members within their application who can devote 1-2 hours of their time per week to work on team projects.
Integrated Care Systems (ICS) applicants, please ensure the project manager and each clinical lead of the NHS Trusts within the ICS are able to confirm their support and commitment to participating within the programme.
Drop-in sessions to meet the team and help with application queries will be hosted virtually on 19/07/2022, 13:30 pm – 14:30 pm and  12/08/2022, 13:30 pm – 14:30 . To sign up for the virtual drop in sessions email our team at eqip@rcpch.ac.uk to access the joining details for the session.
To register for the EQIP programme, download and complete the application form either as a Trust or as an ICS (separate forms are provided) then submit it via email at eqip@rcpch.ac.uk by the application deadline: Monday 22 August 2022.